Bus Charter service in Lisbon
Bus-EU provide private coach hire in Lisbon and throughout Portugal, with buses from 6 seats up to 57 seats
Bus hire company in Lisbon
If you're interested in bus rental in Lisbon, read on and find out more about the best way to get around the City of Seven Hills when you're away on your travels!
What is a bus charter in Lisbon?
A bus charter in Lisbon refers to when you hire a bus for you and your party to use during your stay in the Portuguese capital. Whether you're looking to take in the sights and sounds of the city or dive headfirst into a Sporting match at the José Alvalade Stadium, a minibus rental with driver in Lisbon is a simple way of getting around that tourists love.
Why you should rent a minibus in Lisbon
There are plenty of reasons groups rent minibuses in Lisbon, with just some of the more popular motivations including:
Local knowledge
Local bus drivers know far more about the city that they work in than the average tourist, and this comes with a few big benefits. The first is the fact that a great bus driver can effectively act as a tour guide, showing you around some of the city's secret treasures.
Avoid the traffic
Hiring a bus with a driver also means that traffic is less of a problem. As a tourist, you won't know which roads are quieter and which are typically more packed, with your driver knowing the quietest routes and making the most of them.
More time relaxing
If you're in a brand new country, one of the main things you want to do is kick back and relax. You don't want to spend time learning the rules of the road and then go through the stress of driving abroad. Having a driver as part of your service saves you all this effort.
No waiting for a taxi
If you've just spent some time at a packed event, the last thing you want is to spend hours waiting for a taxi to notice you. Just let your driver know when you want picking up and where from, and you'll be whisked away in no time at all.
How does bus hire in Lisbon work?
Hiring a bus in Lisbon is a quick and easy process. Hire the bus and everything will be ready for you when you land, with a driver and minibus ready to meet you at the airport or hotel, whichever your preference. You can provide your driver with an itinerary to plan your stay in more detail, use the bus to transport your group around the city and even get travelling at a whim if your group fancies going somewhere off-piste as a surprise. Just book the bus and you can get started from the moment you land.
Who can benefit most from bus hire in Lisbon?
Bus hire is perfect for all sorts of groups visiting Portugal. Tourists and travellers benefit because it makes getting around far easier, with large groups of friends and families both making full use of an entire bus worth of space.
Touring groups can also benefit if they rent a minibus in Lisbon. If you've performed at a local venue, you can get picked up and taken back to the hotel without worrying about climbing through a horde of fans and the crowd getting away. It's a perfectly elegant solution.
Try Bus EU
If you're interested in bus hire for your trip to Lisbon, get in touch with the Bus EU team today or request a quote. Our experts will happily let you know what we have to offer and how our team of bus drivers in Lisbon and beyond can help you to make the most of your trip.
Bus Rental Fleet in Berlin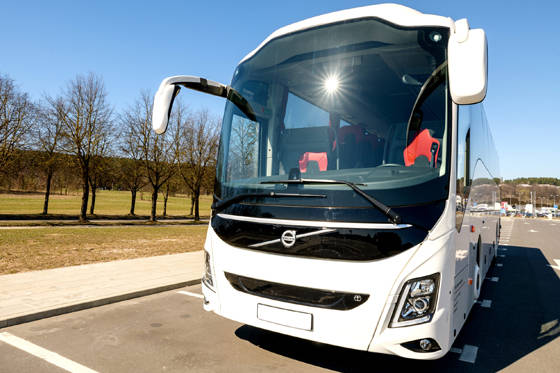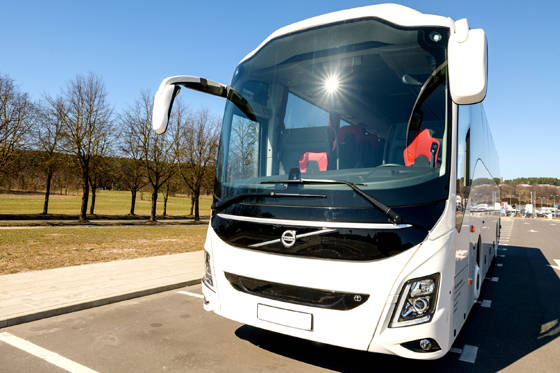 For big groups from 20 pax up to 57 pax
Bus
Volvo, Setra, Mercedes, Irizar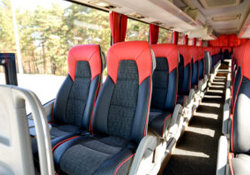 What Client Say
Testimonials
"The bus was in good conditions and very clean. The driver arrived according to shedule and got us to our destination on time."
Brian,  Brussels
"Hugo, our driver was really nice and patient. He was very helpful. He took us safely to our destination."
Loredana, Luxembourg
"The reports I received from the passengers are all very positive and everyone was very pleased"
Kenneth, Rotterdam
Business Travelers
Corporate Customers