Bus Charter service in Amsterdam
Bus-EU provide private coach hire in Amsterdam and throughout Netherlands, with buses from 6 seats up to 57 seats
Bus hire company in Amsterdam
Planning on visiting Amsterdam? With such beautiful sights to see and so much to do, it's no surprise this hustling city is at the top of many travellers' bucket lists. If you're planning a trip to Amsterdam and want to take advantage of all it has to offer, then let the team at BUS EU help.
To make the most out of your stay, it's important to consider your transportation across the city. How will you fit in everything you want to see, especially if you've only got a few days? That's why we recommend renting a coach in Amsterdam. Read on to learn more about bus charters in Amsterdam.
What is bus rental in Amsterdam?
When you choose a coach rental with a driver in Amsterdam from Bus EU, you benefit from:
An experienced driver, who will pick your group up from the airport (or your hotel) at a pre-determined time.
The bus will be at your disposal, so you can visit all of your desired destinations in Amsterdam with ease – this takes the hassle off your shoulders and prevents you from having to deal with public transport.
You can use the coach for day trips, excursions, city tours and multi-day tours – the options are endless!
Secure storage space to house all of your luggage.
You won't need to arrange directions or parking as the driver will take care of this.
Why should you hire a bus in Amsterdam?
There are many reasons why bus rental is the best choice when visiting Amsterdam. Some of these are:
Comfort – Travelling by bus will ensure your group is comfortable at all times; you'll get from A to B without having to deal with cramped public transport.
Efficient – Opting for bus hire with a trained driver means you can make the most of your time in the city. Your driver will know the best routes to take between attractions and can even advise on how to schedule your days accordingly.
Quicker – Travelling by private bus hire is much quicker than travelling by public transport or walking, which will mean you can get more done in a shorter space of time.
Safety – Using a reputable company that is trusted and accredited gives you peace of mind that you're in safe hands, allowing you to really enjoy your time in Amsterdam.
Reliability – In the same sense, you can trust that a professional rental company is reliable and won't mess you around. The last thing you need is a driver who doesn't turn up on time – or not at all!
What attractions can you visit when you rent a bus in Amsterdam?
Some of the must-see attractions while you are in Amsterdam include Rijksmuseum, Anne Frank House, Van Gogh Museum, the Red Light District, Artis Zoo, Vondelpark and Ziggo Dome. You should also try and find some time to cycle along the canals or take a boat trip, as these are two of the best ways to really immerse yourself in the lifestyle here.
Why choose Bus EU?
At Bus EU rental, we offer a variety of vehicles to hire which can accommodate a range of group sizes, including buses, vans and mini buses. What's more, we are a friendly, reliable team of professionals dedicated to helping you maximise your time in the city and make your trip full and memorable. Our vehicles are spacious and comfortable, so you can travel around Amsterdam in style.
Coach hire is also one of the most affordable and environmentally-friendly ways for a group of people to travel, so you can rest assured that, while you're admiring the views, you're making a conscious effort to preserve them too. Bus rental keeps things simple and avoids making trip planning a headache that no one needs.
And with a company as trusted and professional as Bus EU, planning is even easier. We will liaise with you to organise dates and times and ensure that everything goes smoothly so that your entire group can sit back, relax and enjoy their holiday.
To get a quote and view our bus rental options, call us.
Bus Rental Fleet in Amsterdam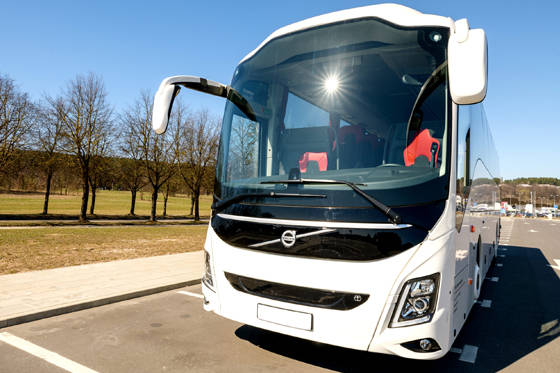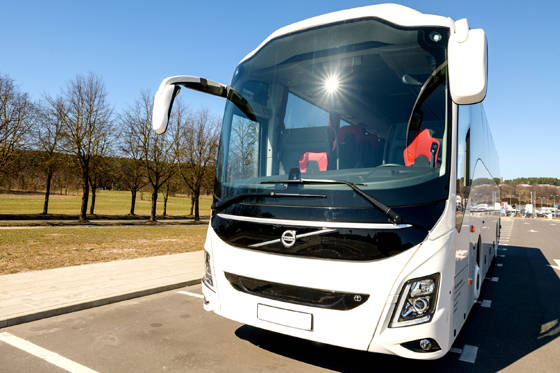 For big groups from 20 pax up to 57 pax
Bus
Volvo, Setra, Mercedes, Irizar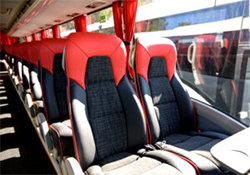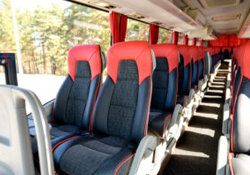 What Client Say
Testimonials
"The bus was in good conditions and very clean. The driver arrived according to shedule and got us to our destination on time."
Brian,  Brussels
"Hugo, our driver was really nice and patient. He was very helpful. He took us safely to our destination."
Loredana, Luxembourg
"The reports I received from the passengers are all very positive and everyone was very pleased"
Kenneth, Rotterdam
Business Travelers
Corporate Customers