Bus Charter service in Naples
Bus-EU provide private coach hire in Naples and throughout Italy, with buses from 6 seats up to 57 seats
Bus hire company in Naples
Are you planning a trip to Naples? Maybe you're wanting to explore its beautiful sights and attractions, or perhaps you're looking to indulge in some delicious cuisine? No matter your plans, organizing how you will get from point A to point B is essential for ensuring your trip goes as smoothly as possible.
That's why we recommend bus rental in Naples, taking the hassle of getting everyone where they need to be (on time!) off your hands. To make the most of your trip, read on to learn more about Bus EU's bus charters.
About minibus rental with a driver in Naples
If you decide to rent a minibus in Naples, there are many benefits for you and your group, including:
– You'll get an experienced driver who will maximize your time in this incredible city by planning routes in advance and avoiding traffic where possible, meaning you spend less time sitting on the bus and more time sightseeing.
– You won't have to take public transport, which can be unreliable and expensive.
– Each bus is very secure, so you can safely store your belongings onboard.
– The driver will pick you up and drop you off from door to door, so there's less chance of someone getting separated from your group.
Why you should hire a bus in Naples
If you're travelling as a large group, whether as a school, business or even friends and family, trying to navigate public transport can be a nightmare. Not only will it be expensive, but making sure everyone stays together and ends up in the right place is so much harder.
Thankfully, with Bus EU, you can remove all of this stress and ensure everyone in your group stays safe and has a good time. If you're travelling for work, bus hire can also be much more convenient – after a long day, you can simply jump in your minibus and head straight back to your hotel.
What places can you visit with bus hire in Naples?
There are so many sights to see in Naples that you may not be able to fit them all in during your visit, so do your research in advance and make a list of the attractions you really want to go to. Here are some ideas to help:
Naples National Archaeological Museum
Castel Nuovo
Piazza del Plebiscito
Royal Palace of Naples
Catacombs of San Gennaro
San Carlo Theatre
Pompeii and Mount Vesuvias
Herculaneum
Gesù Nuovo
Monastery of Santa Chiara
Capella Sansevero
You could even ask your driver for recommendations, especially if you're struggling to narrow down your list.
Why Bus EU is the bus rental company for you
Here at Bus EU, we take pride in the quality of our customer service. We offer a variety of vehicles available to hire in all sizes, and they are all modern and well looked after, so you know your journey will be safe and comfortable. Plus, you can hire one of our minibuses for as long as you need, whether you're looking for airport transfers, day trips or multi-day tours.
Ultimately, with an accredited company like Bus EU, you can rest assured that your trip will be tailored to you and that the service will be professional and reliable at all times. To get a quote, or to learn more about our bus rental options, call us.
Bus Rental Fleet in Naples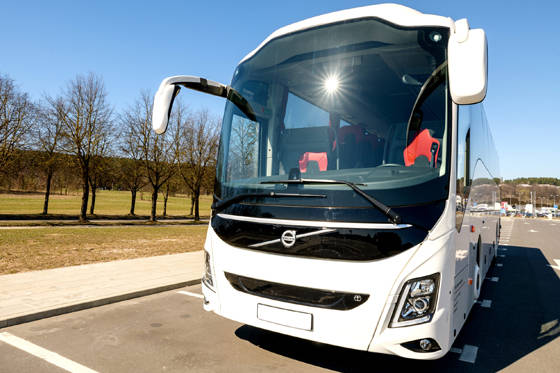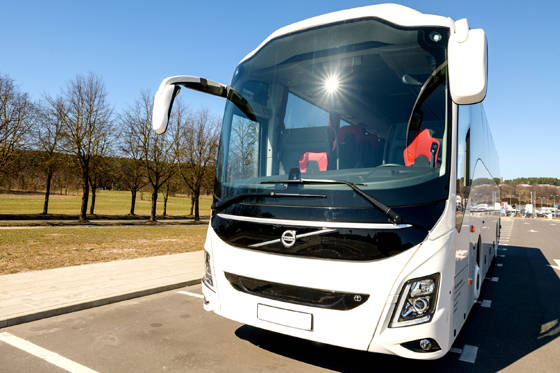 For big groups from 20 pax up to 57 pax
Bus
Volvo, Setra, Mercedes, Irizar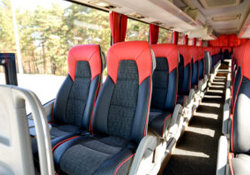 What Client Say
Testimonials
"The bus was in good conditions and very clean. The driver arrived according to shedule and got us to our destination on time."
Brian,  Brussels
"Hugo, our driver was really nice and patient. He was very helpful. He took us safely to our destination."
Loredana, Luxembourg
"The reports I received from the passengers are all very positive and everyone was very pleased"
Kenneth, Rotterdam
Business Travelers
Corporate Customers