Bus Charter service in Paris
Bus-EU provide private coach hire in Paris and throughout France, with buses from 6 seats up to 57 seats
Bus hire company in Paris
If you are looking for a luxurious, comfortable, and economical transportation service in Paris bus rentals are the way to go. Whether you want to move guests for corporate travel, airport transfers, or events; with a reputed bus rental service, all your travel needs are well taken care of.Buses are an affordable transportation option, and they are also extremely comfortable. The best part: you get to choose from a large fleet of vehicles starting from minibuses, coaches, double-decker buses, and everything in between.In case you are still having second thoughts about choosing a bus rental for your transportation needs, here are some reasons to convince you otherwise.
Travel With Your Tribe
One of the biggest highlights of bus rentals is that they can accommodate fairly large groups. Paris is a beautiful city with picturesque locations, breathtaking architecture, and monuments. And if you truly want to soak in the feel of the city with your tribe, there's no better option than bus rentals.Unlike cars, buses can easily accommodate groups of six or more. This way, you can travel with your loved ones comfortably and luxuriously. Just rent a bus in Paris and we will take care of the rest.
Highly Convenient
The next major benefit of using bus rentals is that they are highly convenient. Unlike cars or other personal modes of transportation, you won't need to consider parking, driving, or navigating through the thick Parisian traffic.Our drivers will take care of your needs and make sure you reach your destination stress-free.
One Bus For All Your Travel Needs
At times, you need multiple forms of travel. For instance, you just reached Paris- now, the first thing you would need is an airport transfer and buses do the job perfectly. During your stay in Paris, if you want to visit a specific event- then too, buses meet your requirements.Again, if you are looking for corporate travel, you could easily choose from our exclusive fleet of buses. Either way, buses are convenient and when you're on one, you can travel freely and safely.
Versatile Transport Option
Very often, vehicles come with limitations. Maybe, the rental service doesn't have the type of car you are looking for. But such is never the case with our bus rentals. We offer a versatile fleet of buses starting from minibusses, mini coaches, and regular buses to even double-deckers.Choose your pick depending on the convenience and the capacity you are looking for.
Professionals At Your Service
Our bus rental in Paris comes with a team of professionally trained drivers. This way, you know for certain that the experts will get you to your preferred destination with minimal hassle. All of our professionals are highly trained and knowledgeable about the Parisian streets.The best part: they go the extra mile to ensure that you have a safe and comfortable experience during the ride.
Highly Spacious
Another significant takeaway of bus rentals is that they are highly spacious. Unlike cars and other vehicles that can often get a little cramped up, buses can easily accommodate you, your friends, and large travel bags.So, whether you are heading for a corporate trip, to a family reunion, or just need a quick airport transfer- coach hire in Paris will meet all your needs and more.
Extremely Comfortable
You will seldom find a transportation option as comfortable as buses. Modern buses are nothing like their predecessors. Most of them come with soft, billowy seats that can accommodate you for the longest time.Worried about getting hot on the bus? Fret not. Our modern buses are equipped with quality air-conditioning to keep you cool at all times. Because these buses are also backed with thermostats, you get to travel comfortably during the winter months as well.
Personalized Travel Experience
If you are looking for a personalized travel experience, buses are the way to go. You can customize the type of bus, amenities, and routes according to your specific requirements. Our charter bus rental in Paris will specifically ensure that your ride meets expectations and turns out just the way you envisioned.
Bottom Line
Overall, bus rental services come with plenty of perks. Most bus rentals in Paris are highly economical, convenient, safe, comfortable, and reliable. Buses are flexible and highly versatile. To add to that, they address all your travel and event needs with ease.Our bus rental services are reliable and available 24/7. Contact us anytime for your travel needs in Paris.
Bus Rental Fleet in Paris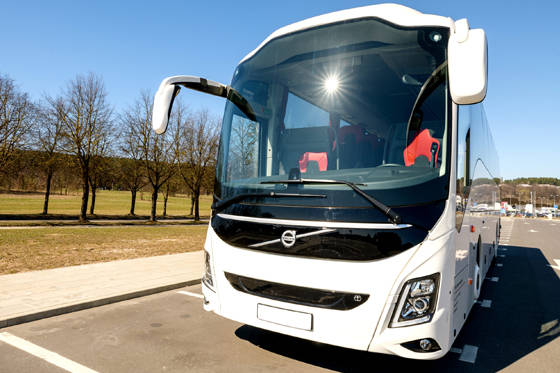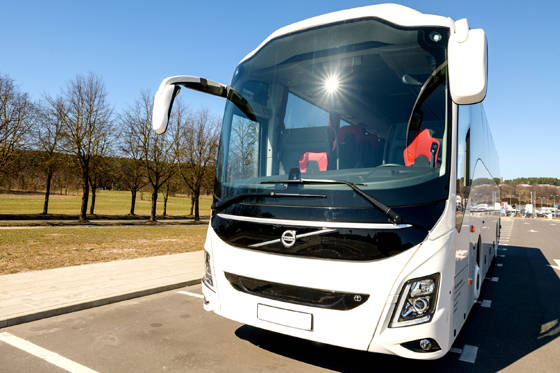 For big groups from 20 pax up to 57 pax
Bus
Volvo, Setra, Mercedes, Irizar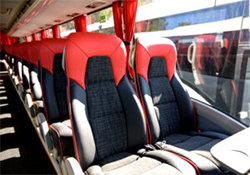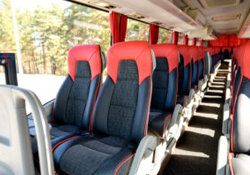 What Client Say
Testimonials
"The bus was in good conditions and very clean. The driver arrived according to shedule and got us to our destination on time."
Brian,  Brussels
"Hugo, our driver was really nice and patient. He was very helpful. He took us safely to our destination."
Loredana, Luxembourg
"The reports I received from the passengers are all very positive and everyone was very pleased"
Kenneth, Rotterdam
Business Travelers
Corporate Customers