Bus Charter service in Vienna
Bus-EU provide private coach hire in Vienna and throughout Austria, with buses from 6 seats up to 57 seats
Bus hire company in Vienna
Enjoy your trip in style with a bus charter in Vienna with Bus-EU and explore this beautiful city on your terms. We provide all of the transportation that you'll need to enjoy your time in Vienna, from city tours to a tailor-made itinerary that will let you see all the sights of this marvelous city.
To find out more, or to arrange your booking, our team today.
Rent a minibus in Vienna to see all the sights
If you're looking to explore the historic city of Vienna with a group, there's no better way to do it than with a bus charter service. At Bus EU, we provide an all-inclusive experience that's tailor-made for you. Whether you're looking for a full tour of Vienna and surrounding areas like the national parks, or just require transportation from the airport to your hotel, we've got you covered.
Our drivers have tremendous local knowledge and can help you find the best spots, sights, and attractions in and around Vienna. We can accommodate all kinds of journeys, including:
• Day trips
• Excursions
• City tours
• Multi-day tours
• Bespoke travel routes
We give you full control over how your journey goes, so if you want a comprehensive tour of the city or a day trip around Vienna, our drivers are more than happy to help. Or, we can work on your itinerary to provide you with a bespoke bus charter in Vienna.
Why choose a bus rental in Vienna?
When you're going on a trip, your focus is going to be on exploring the sights and attractions of the area. So choosing a bus rental to get around Vienna means you can do just that – focus on the fun stuff. You won't have to worry about finding transportation, planning out routes, or finding parking as our drivers at Bus-EU have you covered.
We work closely with you to make your trip perfect – from planning out city tours with you to scheduling pick-up and drop-off points to suit your travels. We cover all aspects of your journey's transport – from picking you up at the airport to dropping you off at your hotel or other destination.
What's more, our bus rental in Vienna service is perfect if you're traveling in large groups. We can accommodate groups of over 60 people, so rest assured we can help you get the most out of your time in Vienna.
Our bus charter service in Vienna is perfect for recreational travel and corporate travelers, too. Our service is the perfect solution if you're traveling between business meetings across Vienna. If you want to stop off and visit some colleagues or business partners in another city, we are happy to arrange that. We're here to facilitate the perfect trip for you – which means you'll never be late or stressed due to inclement traffic.
Our fleet of vehicles for bus charters in Vienna
At Bus-EU, we aim to provide comprehensive transport options for all of our customers, so we've brought together a fleet of high-quality vehicles. All of our coaches and buses are regularly serviced, fully equipped, and comfortable – so you can sit back, relax and enjoy the journey through Vienna.
We can help you choose the most appropriate vehicle for the size of your party and where you'll be going. Our main fleet of bus charter vehicles for Vienna includes:
• Mercedes Artego (or similar): Standard 29 – 33 seater bus
• Mercedes Tourismo (or similar): Standard 49 – 63 seater bus
• Mercedes Sprinter (or similar): Standard 8 – 19 seater minibus
• Mercedes Sprinter VIP (or similar): Standard 8 – 19 seater minibus
All of our vehicles have best-in-class accommodations and features, including air conditioning, music, and all of the other creature comforts you'd expect from high-quality fleet vehicles.
The benefits of choosing Bus EU for bus hire in Vienna
Our customers love to use our bus hire service when traveling through cities like Vienna, and there are a few good reasons for that. Some of the main benefits of using us for transportation include:
• Tailored itinerary to meet your specific needs
• Door-to-door transport from the place of arrival
• We'll do all of the heavy lifting, such as handling luggage
• Competent drivers with years of experience and local knowledge
• Drivers with fluency in multiple languages
• We can help with logistics and planning out your journey
• Taking trips to famous sights, attractions, and nearby cities
• We make sure all passengers are safe and accounted for
Ready to plan your trip with Bus-EU? our team today to get started.
Bus Rental Fleet in Amsterdam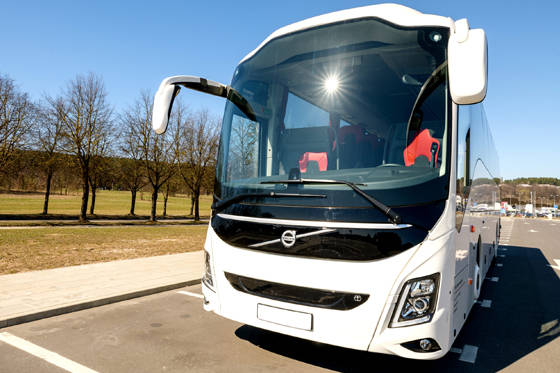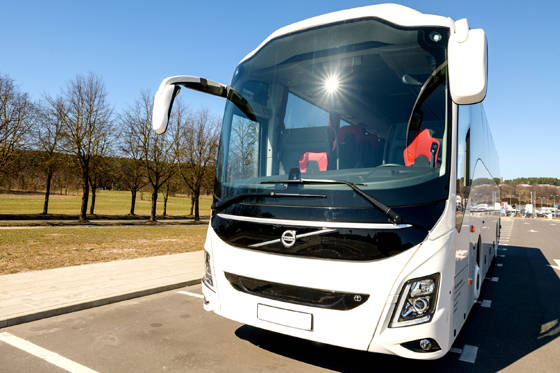 For big groups from 20 pax up to 57 pax
Bus
Volvo, Setra, Mercedes, Irizar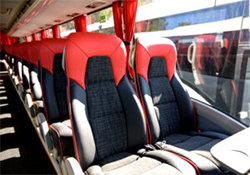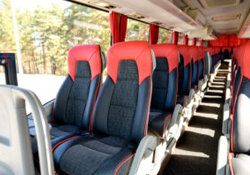 What Client Say
Testimonials
"The bus was in good conditions and very clean. The driver arrived according to shedule and got us to our destination on time."
Brian,  Brussels
"Hugo, our driver was really nice and patient. He was very helpful. He took us safely to our destination."
Loredana, Luxembourg
"The reports I received from the passengers are all very positive and everyone was very pleased"
Kenneth, Rotterdam
Business Travelers
Corporate Customers