Bus Charter service in Copenhagen
Bus-EU provide private coach hire in Copenhagen and throughout Denmark, with buses from 6 seats up to 57 seats
Bus hire company in Copenhagen
At Bus-EU, we make bus rental in Copenhagen as stress-free as possible. We offer a comprehensive list of services, from airport transfers, and coach service for events to corporate travel. We understand that every trip is unique, and that's why we provide customized transport solutions to meet your needs. When you book with us, our dedicated staff will assist you no matter where you need to go.
Benefits of our bus hire service
Our drivers are experienced and fully licensed
Whether you need airport transport with a private bus or coach service for events, you can be sure of a comfortable ride. What's more, our staff undergo rigorous training to meet the highest safety standards. They also participate in module training to handle our customers with professionalism.
Our drivers are knowledgeable about the city and are dedicated to making every trip a success. But that's not all. They are punctual, reliable, and speak several foreign languages.
Modern comfortable buses
We provide a range of modern buses from a minibus to 57 seaters. Our vehicles are well maintained, so you have peace of mind knowing that you're in a safe vehicle. Additionally, they are equipped with state-of-the-art entertainment systems and air conditioning.
Our extensive fleet comprises of minibusses, mini-coaches, buses, and double-decker coaches to accommodate your travel needs. The cabin is very cozy to ensure you feel at home.
We service our vehicles regularly, so your bus hire is excellent.
The minibusses/ mini-coaches
Our minibusses can comfortably transport medium-sized groups from 7 to 20 passengers. All vehicles are from the latest models of trusted brands like Peugeot, Mercedes, Man, Volkswagen, and Iveco. They come equipped with features like 2-point seatbelts, DVD player, GPS navigation, Wi-Fi, footrests, AC, etc.
There are several options for transportation when you land at the airport. Skip the queues and take a pre-booked private bus for your group. Whatever the occasion, we'll get you the right coach to the right place.
The 57-seater
Our 57-seater buses are ideal for large groups with a guide. Although they are economical for large-distance travel, they are also suitable for groups over short distances. This service provides a middle-ground between personal transportation and large coach buses, with top-tier safety.
To ensure your comfort, these buses are equipped with a DVD player, adjustable seats, Wi-Fi, 2-point seatbelts, GPS navigation, etc.
Our charter bus in Copenhagen is fitted with storage compartments to ensure your group enjoys a stress-free ride.
The Double Decker
We have acquired the latest double-deckers for large groups. All vehicles have Wi-Fi, power outlets, air conditioning systems, reading lights, DVD players, fridges, and more. A cabin microphone ensures smooth communication with our drivers.
When you come to us, we simply ask for your itinerary and travel date to create an individual offer. We carry a large fleet of double-decker buses that can operate on day trips, local transfers, and multi-day trips in Copenhagen.
24/7 service
We understand that each group comes with unique requirements on routes and schedules. We can handle your plans, thanks to our 24/7 customer service team. All we ask is to inform us where you need to go, and we'll manage your intricacies.
Over the years, we have built a reputation for delivering reliable service – our expertise is guaranteed to all clients. So, regardless of your preferred method of communication, our experts are ready to work on your bus requests.
Our service doesn't end after the end of the trip. To ensure your satisfaction, we offer after-sales service after your final drop-off.
Affordable transport
If you're traveling as a group, you don't need to pay for multiple rental cars. We guarantee affordable and convenient services no matter the size of your group. Our staff will show you the best approach for every order you take. The dispatchers will analyze the route and set a reasonable price for the journey.
A coach hire in Copenhagen is affordable for group tours. But before you commit to a service, you should request a free quote.
Why hire a Charter bus in Copenhagen?
Our corporate clients and customer testimonials show our excellence. In addition, our trained crew and cutting-edge safety measures make us the go-to option for dependable transport. Should you require any alterations in your plan, our dedicated staff is eager to adapt to your needs. If you want to rent a bus in Copenhagen, we encourage you to reach out to us for a personalized service.
Your Copenhagen adventure is a few clicks away.
Bus Rental Fleet in Bordeaux​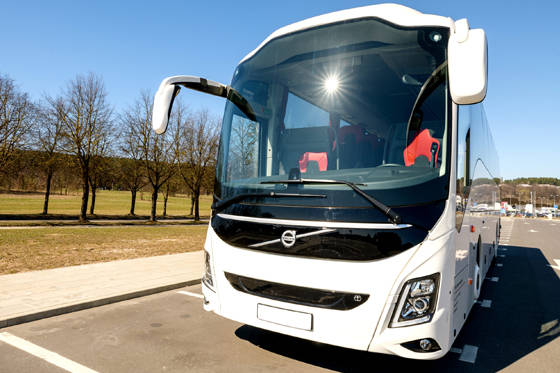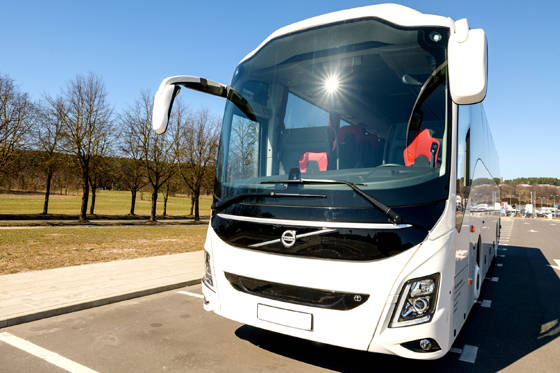 For big groups from 20 pax up to 57 pax
Bus
Volvo, Setra, Mercedes, Irizar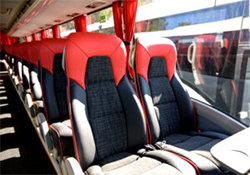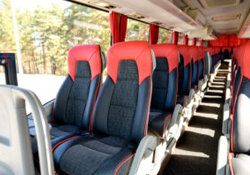 What Client Say
Testimonials
"The bus was in good conditions and very clean. The driver arrived according to shedule and got us to our destination on time."
Brian,  Brussels
"Hugo, our driver was really nice and patient. He was very helpful. He took us safely to our destination."
Loredana, Luxembourg
"The reports I received from the passengers are all very positive and everyone was very pleased"
Kenneth, Rotterdam
Business Travelers
Corporate Customers