Bus Charter service in Salzburg
Bus-EU provide private coach hire in Salzburg and throughout Austria, with buses from 6 seats up to 57 seats
Bus hire company in Salzburg
Salzburg has so much to offer any traveller, but what's the best way to get around the city to ensure you make the most of your stay? Well, if you're sharing the trip with friends or colleagues, then hiring a bus could be the best option.
Bus hire in Salzburg gives you so much freedom and flexibility. At Bus-EU, we provide bus rental services for groups of travellers of all sizes looking to discover Salzburg on their own schedule without the additional expense or hassle associated with public transportation. Read on to find out more.
Why is bus rental the best way to travel in Salzburg?
There are a number of reasons why bus rental is the best way to travel in Salzburg. First, it's comfortable. Our buses are spacious and have plenty of legroom, so you can stretch out on your journey and really enjoy the ride. Second, bus rental is convenient; you don't have to worry about traffic jams or finding parking spaces as our drivers will handle all of this!
Another point to remember is that bus rental is very safe. We provide trained drivers who know all the best routes around the city, and they are super knowledgeable too, so they'll be happy to answer any questions you have.
Bus rental is also cheaper than a taxi, especially when you're travelling in big groups. You can all stay together without having to worry about splitting up into multiple taxis or Ubers. If you're travelling with children, bus rental in Salzburg can provide peace of mind.
Why is Bus-EU the right solution?
At Bus-EU, our drivers are available at any time of the day or night. Let us know how long you want to hire a minibus for and choose the date and time – we'll then let you know about our availability. We offer both single-day and multi-day hire options, as well as airport transfers.
The service is also door-to-door. Your driver will pick all of you up at your hotel or apartment and take you wherever you need to go. They can even drop you off at the airport at the end of your trip, so you won't miss your flight or be left waiting around for a taxi.
What should I visit when I'm in Salzburg?
Renowned for its Baroque architecture, Salzburg is a picturesque city lined with churches, palaces and castles. Its old town is even a UNESCO World Heritage site! The birthplace of Mozart, there are so many things to see and do while you're here. Some of our top recommendations include:
Salt Mine (Salzbergwerk)
City Hall (Stadtplatz)
Mirabell Palace Garden (Mirabellgarten)
St. Peter's Church (Stiftskirche)
How to travel with a big group
If you're travelling with a big group, it can be hard to keep track of everyone, especially if you're in charge of a school class or business team. Luckily, thanks to Bus-EU, you can travel stress-free – and in comfort and style – on your trip to Salzburg. Everything will be taken care of for you, including directions and parking.
At Bus-EU, we even have a wide range of bus types and sizes available, so there will be something among our range to suit your group, whether there are 6 or 50 of you! If this sounds like something that would work well for your needs, check out our website today and choose from the wide range of buses in our fleet. We're happy to provide a quote for our services.
Bus Rental Fleet in Salzburg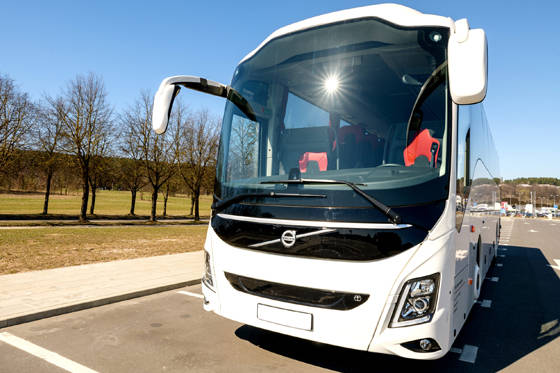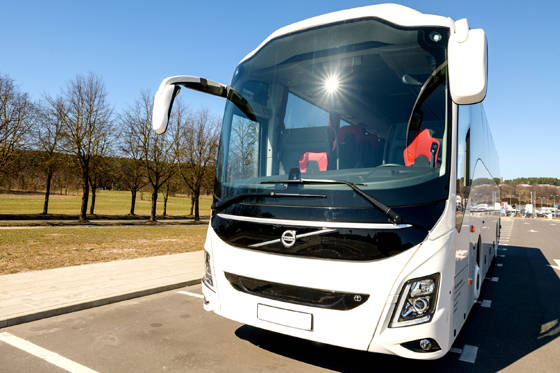 For big groups from 20 pax up to 57 pax
Bus
Volvo, Setra, Mercedes, Irizar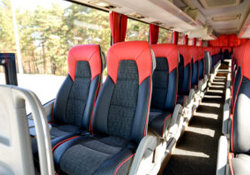 What Client Say
Testimonials
"The bus was in good conditions and very clean. The driver arrived according to shedule and got us to our destination on time."
Brian,  Brussels
"Hugo, our driver was really nice and patient. He was very helpful. He took us safely to our destination."
Loredana, Luxembourg
"The reports I received from the passengers are all very positive and everyone was very pleased"
Kenneth, Rotterdam
Business Travelers
Corporate Customers