Bus Charter service in Geneva
Bus-EU provide private coach hire in Geneva and throughout Switzerland, with buses from 6 seats up to 57 seats
Bus hire company in Geneva
Geneva might not be as large as Zurich, Switzerland, but many people consider it to be endlessly more interesting in terms of its history, attractions, natural aesthetics, and general vibe. The city is designated as a global city and serves multiple roles, including being a cultural hub, financial center, and global diplomatic hub, owing to the heavy presence of critical international organizations here, such as the Red Cross, the World Trade Organization, the United Nations, and more.For a number of reasons, countless people and groups from all over the world make their way to the Canton of Geneva to work, and the French-speaking metropolis has always proven to be a ready and willing host, always ready and willing to welcome new visitors.Even though Geneva has been referred to as the most compact metropolis in the world, you still need to make the proper travel arrangements if you hope to get the best out of your time here. That's where a service such as charter bus rental in Geneva comes in.
Group Travel Made Easy
One of the biggest challenges associated with traveling with a company is managing the logistics that come with multiple bookings, mountains of luggage, and the general commotion that comes with trying to keep different personalities together and focused. When you decide to rent a bus in Geneva, you will take all the trouble out of this task, leaving you free to concentrate on what's important – getting the most out of your trip to one of the most fascinating cities in Europe, if not the world.
Adding Luxury to Your Travels Without Breaking the Bank
When most people hear about bus rental in Geneva, their first thought is how expensive such a service must be. The reality is that this service is much more affordable than you might assume. While the costs will, of course, differ depending on the size of your party and the details of your itinerary, the best way to look at the situation is to compare your bill with the costs you would have had to incur if you chose other travel options.Even though Geneva is not a sprawling metropolis by any means, you will still be faced with a lot of travel and logistics if you wish to take in the cultural and historical sights and sounds of this charming city.
Spacious Vehicles for Trouble-Free Travels
You may be wondering to yourself – why not choose to travel by means of public transport on your visit to Geneva? The answer is simple. Navigating public transport as a visitor in an unfamiliar city can be a frustrating experience, if not an outright dangerous one.The problems of public transport become exponentially greater when a group of travelers is concerned and where language may be an additional barrier. Bus-EU offers you a VIP experience in spacious vehicles that will allow you to focus on more important things other than how to get yourself from point A to point B, no matter what the size or composition of your traveling group.
State-of-the-Art Vehicles to Guarantee Your Comfort and Safety
One of the most frustrating aspects of traveling by public means is the sheer lack of space and discomfort of most vehicles, trains, trams, and so on. The beauty of coach hire in Geneva is that you and your party will get to enjoy as much space as you could wish for in modern vehicles designed to prioritize passenger comfort and safety. Whether you wish to book double-decker buses, minivans, buses, mini coaches, or anything in between, you can rely on Bus-EU to have what you require.
Why Choose Bus-EU for Your Next Journey
The most important factors to consider when hiring a bus rental service in Geneva, or any other city in the world, should be their experience and reputation. A good rental company should have experienced drivers who understand the city perfectly so that they can help you get the most out of your trip.Bus-EU has many decades of experience in the European market, and we have established ourselves as a premier bus rental service. We have the skills, dedication, experience, and vehicles to help make your visit to Geneva, whatever the purpose behind it may be, a special one. Get in touch with us today. You won't regret it.
Bus Rental Fleet in Geneva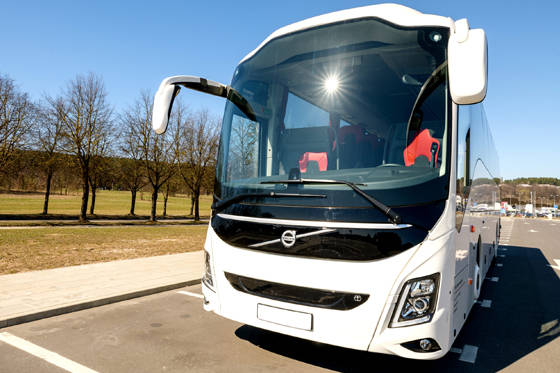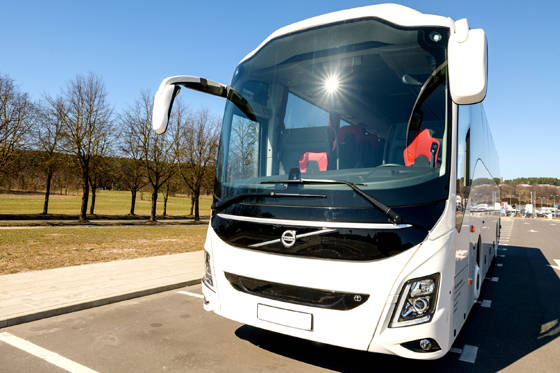 For big groups from 20 pax up to 57 pax
Bus
Volvo, Setra, Mercedes, Irizar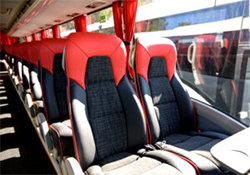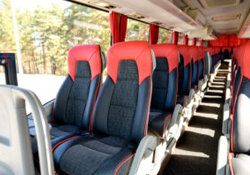 What Client Say
Testimonials
"The bus was in good conditions and very clean. The driver arrived according to shedule and got us to our destination on time."
Brian,  Brussels
"Hugo, our driver was really nice and patient. He was very helpful. He took us safely to our destination."
Loredana, Luxembourg
"The reports I received from the passengers are all very positive and everyone was very pleased"
Kenneth, Rotterdam
Business Travelers
Corporate Customers