Bus Charter service in Prague
Bus-EU provide private coach hire in Prague and throughout Czech Republic, with buses from 6 seats up to 57 seats
Bus hire company in Prague
Prague is a city full of history and culture, but exploring it via public transport can be difficult, especially if you don't have a lot of time. To avoid overcrowded trains and metros, you might want to consider hiring a minibus with a driver instead. Here is all you need to know about hiring a bus charter in Prague.
Why rent a minibus in Prague?
Bus rental is the best way to travel in Prague as you can visit all the top attractions at your own pace, as well as travel with a big group for an affordable cost. If you are traveling to Prague on business, bus rental may also be the easier option as it means you can focus on your work without having to worry about getting from point A to point B.
Opting for a minibus rental with a driver in Prague is also more convenient, safe and flexible. When there are just a few of you going on holiday, using public transport won't be too much of a hassle, but when there is a large group of you, whether that's a school class or a stag do, renting a minibus will be much less stressful. Plus, you don't have to worry about everyone getting separated or someone getting lost.
Why choose Bus EU?
Bus-EU is the best solution for travellers looking for bus hire in Prague. Not only will our experienced drivers make sure you're well looked after at all times, but they know their way around the city too, so they'll take the best routes and won't waste your time getting lost. They also speak various different languages fluently, so there are no language barriers – you can ask them as many questions as you like and they will be happy to advise you.
How can I book your bus hire service in Prague?
Simply fill out the 'Request a quote' form on our website. We'll do our best to accommodate your booking, so make sure you give us as many details as possible, including the size of your group. We have a number of vehicles available, with buses from 6 seats up to 57 seats, and each one is comfortable with plenty of space inside.
What should I see in Prague?
While you're in Prague, we'd recommend checking out:
Prague Castle – This is the largest castle in the world and a must-see during your trip. It features numerous historical sites, such as St. Vitus Cathedral and the Golden Lane.
Charles Bridge – This iconic bridge is a major tourist attraction and it provides stunning views of the city. It's also a great place to take some Instagram snaps as it's decorated with beautiful statues of saints.
Old Town Square – This is the oldest part of the city and one of the most popular tourist destinations. Here you can find numerous monuments and historical buildings, such as the Astronomical Clock and the Church of Our Lady before Tyn.
Petrin Hill – The highest point in Prague, Petrin Hill is also home to the Petrin Tower, which is an observation tower that provides some incredible views across the city.
Wenceslas Square – Full of shops, restaurants, and cafes, Wenceslas Square is also the site of the National Museum, which is home to many historical artefacts.
This list doesn't even begin to cover all the things you can see and do, so bus rental in Prague is a must.
Ready to make your booking?
Whether you're looking for an airport transfer, day trips, excursions, city tours or multi-day tours, we're the team to help. As well as getting you from A to B, we'll take care of parking too, so you don't need to worry about a thing.
As you can see, bus travel in Prague is a great option for seeing the sights of this incredible city. We want to make sure that your trip is as enjoyable and convenient as possible, so contact us at Bus EU today for more information on our services.
Bus Rental Fleet in Prague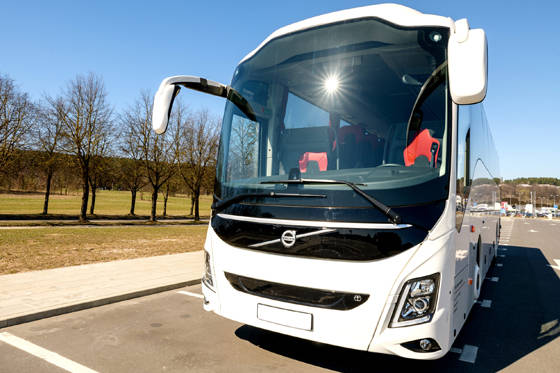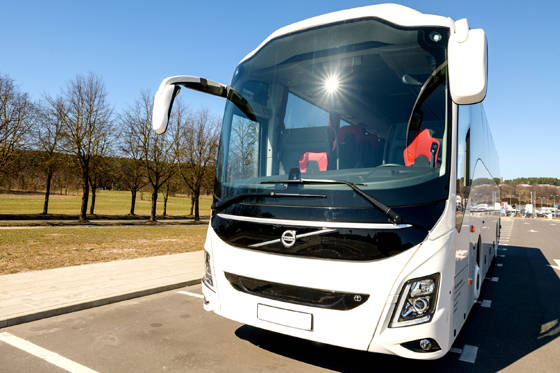 For big groups from 20 pax up to 57 pax
Bus
Volvo, Setra, Mercedes, Irizar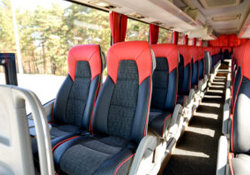 What Client Say
Testimonials
"The bus was in good conditions and very clean. The driver arrived according to shedule and got us to our destination on time."
Brian,  Brussels
"Hugo, our driver was really nice and patient. He was very helpful. He took us safely to our destination."
Loredana, Luxembourg
"The reports I received from the passengers are all very positive and everyone was very pleased"
Kenneth, Rotterdam
Business Travelers
Corporate Customers