Bus Charter service in Athens
Bus-EU provide private coach hire in Athens and throughout Greece, with buses from 6 seats up to 57 seats
Bus hire company in Athens
If you're travelling with a large group, it's best to rent a bus, or avail of a coach for hire or a charter bus service in Athens.
Whether for corporate travel or for special cultural or sporting events, bus rental is the way to go. This is strongly recommended, especially in uniquely charming Greece, where there are not enough street signs, and many streets have no names. You can get lost as a group and waste a lot of time trying to find each other if you travelled separately.
What Is A Bus Hire Service?
A bus hire service is a service that provides private or shared bus transport for a fee, where passengers are free to choose their agreed upon points of origin and destination.
You can decide to rent a bus or coach and its driver's services, which often implies that your group can use it at your discretion for a fixed period of time.
You can also pick to charter a bus, which typically involves a large coach with premium amenities. These amenities frequently include super cool air conditioning, climate control, reclining seats, power outlets, Wi-Fi, and even a tour guide if requested, for a specific travel destination or series of destinations.
Mini buses can typically fit 12 to 35 passengers. Full-size charter buses fit 35 to 60 passengers. At Bus EU, you can hire or charter buses from those with 6 seats to those with 57 seats. We have minivans, mini coaches, mini buses, full-size buses, and double-decker coaches to suit every group size, travel plans, and needs.
Why Hire A Bus Or Coach Service?
Here are the four important reasons why it is best for you and your group:
Comfortable and enjoyable trip
Since your group is traveling together, you make the most of your travel time in a bus. You will not be bothered by such concerns as who will drive and what route to follow, since you will have a professional driver to do it for you.
If everyone is flying in from different airports of origin, you won't have to worry about how everyone gets to the point of destination at the same time. You don't have to be concerned about questions such as: what if the destination is a long drive from the nearest airport? Because none of you will be doing the driving anyway.
You will have ample luggage space for everyone, with well-furnished buses  You can simply sit back and relax, chat with your co-passengers, or nap, or enjoy the passing scenery of beautiful Athens.
Custom itinerary
With bus rental in Athens, you can easily go to destinations you've always wanted to see but are in out-of-the-way tourist routes, as long as you arrange this with the bus rental company beforehand. Simply tell them where you want to go, and they'll plan the itinerary for you in ways that maximizes your time available for the trip.
Cost-effective
The cost of travel is evenly distributed among all the travelling group members, so it ends up being much less expensive than if one travelled alone.
It also saves your group a lot of time and energy. You don't have to worry anymore about the details of planning a trip and finding the most efficient routes, and being distracted by finding lost group members who travelled separately.
Safety and security
With an experienced and professional driver at the helm of your bus, you can rest confidently. You are in the hands of someone who expertly knows what he's doing, and how to get to your destination most efficiently and pleasantly. This way, you'll arrive at your destination relaxed and refreshed, not stressed and tired.
There are far less bus accidents than car accidents in Greece, so travelling with your group in a bus makes you safer and more secure.
In a bus, unlike in a car, you don't have to worry about driving on the wrong side of the road, or being unfamiliar with your destination, so you have to spend a lot of time poring over maps. You don't have to be bothered by observing different traffic regulations from where you came from., either.
You can simply relax in your seat, get on with some work or listen to your favorite music, snooze a bit, even stretch your legs and just admire the surrounding view.
Make The Most Of Your Travel In Athens
There are so many places to go to and so many things to experience in culture-rich Athens, you can't afford to lose a single precious moment of time, energy, and money.
Make the most of your travel in Athens. Travel by bus to your chosen destinations in comfort and convenience, safety and security, at the most affordable rates for everyone in your group.
Book with Bus EU, a company with one of the most modern and reliable fleet of buses in Europe, trusted by such distinguished corporate clients like American Express, the British Broadcasting Corporation (BBC), and Microsoft. Get a free quote for your travel plans now.
Bus Rental Fleet in Bordeaux​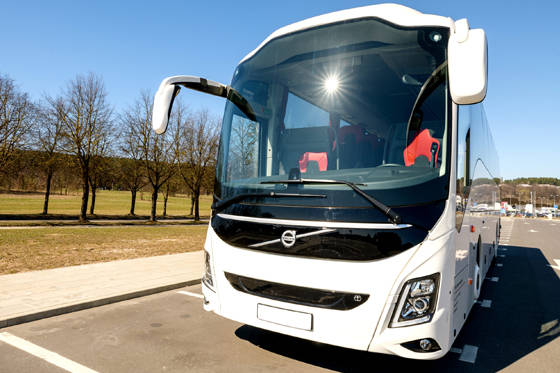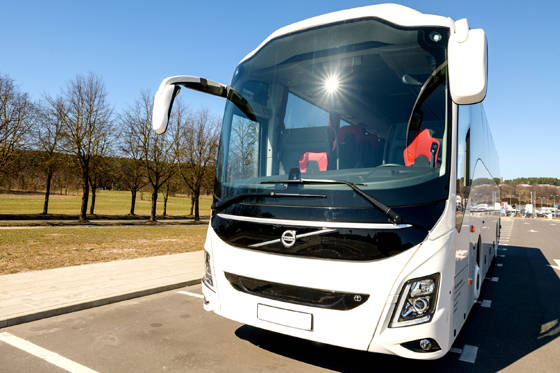 For big groups from 20 pax up to 57 pax
Bus
Volvo, Setra, Mercedes, Irizar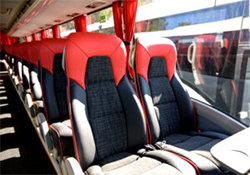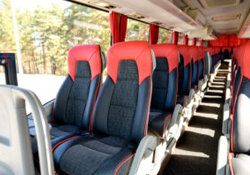 What Client Say
Testimonials
"The bus was in good conditions and very clean. The driver arrived according to shedule and got us to our destination on time."
Brian,  Brussels
"Hugo, our driver was really nice and patient. He was very helpful. He took us safely to our destination."
Loredana, Luxembourg
"The reports I received from the passengers are all very positive and everyone was very pleased"
Kenneth, Rotterdam
Business Travelers
Corporate Customers