Bus Charter service in Madrid
Bus hire company in Madrid
Family get-togethers, sightseeing tours and corporate team building are ideal for spending quality time with loved ones, friends and co-workers and getting to know each other better. Renting a charter bus in Madrid is a great way to enhance the morale of your group during a business excursion. The best part is that professional and polite drivers will be in charge of driving, giving you a safe and hassle-free time as you engage in conversations and other meaningful group activities.
No matter the trip you plan for seven or more people, you should prioritise comfort and convenience. At Bus EU, we provide affordable bus hire in Madrid tailored to our client's high standards.
Let the scenery take your breath away by Bus rental service in Madrid
The scenic views you will see along the way are another excellent reason to rent a bus in Madrid rather than take a train. We offer 24/7 operator support, and our drivers know how to engage with passengers for a positive experience. None of your group members should be stuck driving and miss out on the beautiful places across Spain. Leave the navigation to our dedicated service as you explore this gorgeous country.
Madrid, and its bigger sister, Barcelona, are fierce rivals. Both have numerous sights for road trip buffs, from stunning coastal roads, lush forests and medieval architecture. The romantic, rambling villages in Madrid feel like a different world. On the other hand, vine-entwined buildings in Barcelona are a pleasure to cruise along. Bus hire in Madrid will give you enough time to explore whatever direction you pick.
Take a break when you need one
With a coach for hire in Madrid, you don't need to worry about traffic or the safety of your travel crew. When travelling with friends and family, take advantage of the ample time to play road trip games or capture happy moments. Most importantly, allow yourself to rest when you need to.
Remember that we have buses for all sizes of groups- minibuses for 7 to 20 people and charter buses for larger groups of 20-57 people. Depending on your schedule, our designated drivers can stop at intervals to let everyone stretch.
Keeping you on schedule is our priority
We understand that corporate travels run on tight schedules. You want all attendees to arrive at the event or meeting in time. With a bus rental in Barcelona, you can reduce the time it takes for everyone to arrive on time at a venue. Our seasoned drivers who know Madrid and the entirety of Spain save our customers time.
Book online – it's easy
Many travellers think that booking a coach for hire in Madrid is a complex process. The good news is charter bus services are pretty straightforward when you find the right one. At Bus EU, we let you indicate the passenger number, pick-up location and time, destination, and any extra details you deem necessary. You can request a free quote in a few minutes. Also, select the type of vehicle that matches your travel needs from our modern fleet.
Hire a seasoned charter bus company in Madrid- Bus EU- for your next group tour. Our quality commercial vehicles will give you the best possible comfort and enjoyment. Call us at +39 16 565 514 52 for more information.
Bus Rental Fleet in Madrid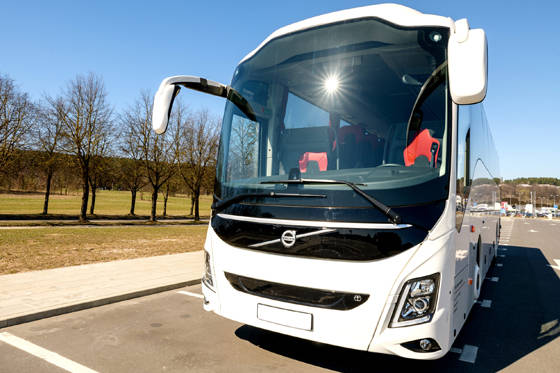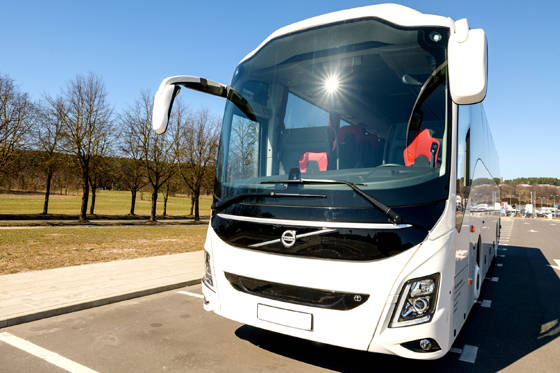 For big groups from 20 pax up to 57 pax
Bus
Volvo, Setra, Mercedes, Irizar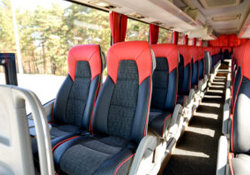 What Client Say
Testimonials
"The bus was in good conditions and very clean. The driver arrived according to shedule and got us to our destination on time."
Brian,  Brussels
"Hugo, our driver was really nice and patient. He was very helpful. He took us safely to our destination."
Loredana, Luxembourg
"The reports I received from the passengers are all very positive and everyone was very pleased"
Kenneth, Rotterdam
Business Travelers
Corporate Customers