Bus Charter service in Milan
Bus hire company in Milan
Whether you are planning to visit for business or for pleasure, booking a charter bus in Milan can vastly enhance your experience.If you are travelling in a group of six or more, coach hire in Milan can be a cost-effective tool, as well as helping to increase your parties' enjoyment of their stay.With our modern fleet of comfortable transportation solutions, we can accommodate all your needs, from a minivan for six, to a luxurious coach for larger groups. Comfort, convenience and excellent customer service are at the heart of everything we do.
For business
Milan is famous for its many luxury hotels and conference venues and is the host to many business functions every year.Coordinating the logistics of large-scale business trips with many delegates attending from abroad can be an exhausting task. Here at Bus EU, our friendly, professional team are on hand to help ease the burden where transportation is concerned.We can make arrangements to collect your group from the airport and take them straight to wherever they are staying. This is often far more cost-effective than booking several airport transfer taxis.Similarly, private hire also makes transporting your delegation of attendees from their hotel to a conference or meeting venue significantly easier. It's much more cost-efficient than paying for several taxis, and it will allow your group to travel together as one, meaning that everyone will arrive together, on time, and ready for the day's agenda.Your employees will no doubt appreciate not having to negotiate unfamiliar transport options too.
For pleasure
When you book a family holiday or plan to travel with friends, bus rental in Milan may not immediately cross your mind. However, if you are unfamiliar with the local geography, hiring a charter bus in Milan for the duration of your stay can really help you make the most of your time here.Our experienced, friendly drivers know the best routes to and from all the major sight-seeing destinations your group may wish to visit. We will get you where you want to be much more quickly, and more reliably, than public transport.Plus, if you're holidaying in a larger group, you'll all be able to travel to your chosen destinations together rather than spreading out over several taxis and having to regroup when you arrive.Whatever your plans are over the course of your holiday, when you rent a bus in Milan, you give yourself the gift of extra time to enjoy all there is to see and do here – which is a very long list!
Transport solutions to suit everyone
Whatever the reason for your visit, bus hire in Milan will certainly make your stay easier, and more enjoyable. We can offer you 24/7 operator support and a customer service experience that's second to none.Get in touch today for a free quote and a tailor-made solution to see how easy and beneficial renting a charter bus in Milan can be.
Bus Rental Fleet in Milan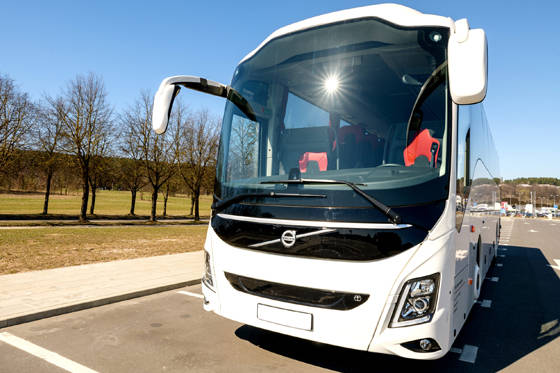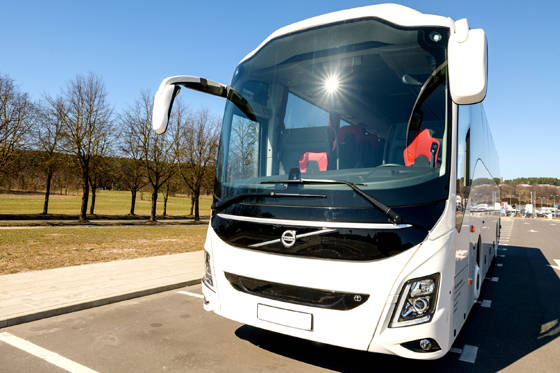 For big groups from 20 pax up to 57 pax
Bus
Volvo, Setra, Mercedes, Irizar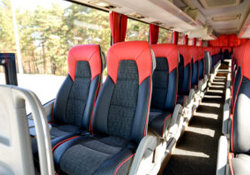 What Client Say
Testimonials
"The bus was in good conditions and very clean. The driver arrived according to shedule and got us to our destination on time."
Brian,  Brussels
"Hugo, our driver was really nice and patient. He was very helpful. He took us safely to our destination."
Loredana, Luxembourg
"The reports I received from the passengers are all very positive and everyone was very pleased"
Kenneth, Rotterdam
Business Travelers
Corporate Customers