Bus Charter service in Lyon
Bus-EU provide private coach hire in Lyon and throughout France, with buses from 6 seats up to 57 seats
Bus hire company in Lyon
In recent years, bus services in Europe have become an appealing choice of transport. This is because of the benefits that this choice carries. Lyon, being a busy and vibrant city, requires that you have a good planning on the mode of transport to use. A bus hire company should be your ideal choice.
Benefits of Bus Services in Lyon
With a bus service, you will have a lot of space for yourself, and for the luggage. In addition to that, if you are traveling as a group, then you will be able to enjoy your time without having any limitation in space. Depending on the size of the group, you are at liberty to choose the size of the bus that will meet your needs and the needs of your groups.
The modern consumer is becoming more socially responsible. One of the ways of showing social responsibility is through being environmentally friendly. Buses make less emissions to the environment and are known to clear toxic air.
By choosing the bus, you are making the city of Lyon better and more liveable. This is because you are making the city a better place to live in. With every full bus, there a lot of passengers who would otherwise use the car, and this would lead to pollution and congestion. Thus, using the bus saves energy and leads to a better environment which is good for both the present and the future generation.
In most of the cases, buses are available at any time, and this gives you a convenient means of transport for you and your group. The reliability and the punctuality of the bus services makes it an ideal means of transport. Again, you will find that bus companies will give an alternative means of transport should a bus break down.
Lastly, one of the greatest advantages of using the bus in Lyon is the opportunity for sightseeing. The City of Light offers a lot of sightseeing opportunities, and you are going to be spoilt for choice.
Having stated that, bus rental in Lyon will give you a seamless travel experience. Indeed, with our charter bus rental in Lyon, your journey is going to be memorable and smooth.
About Our Bus Services
There are many bus hire companies in Lyon, and choosing the right one can be a daunting task. We introduce to you, our bus hire service, which offers excellent services when it comes to bus hire services. Our rent a bus in Lyon offers high quality services that stand the test of time.
The company has accumulated vast experience in the field, and is able to serve the clients well due to this experience. In addition to that, the company believes in the use of cutting-edge technology in giving its services. The buses at our company offer a high level of comfort. In connection to this, the amenities at our company buses are a guarantee to comfort.
Our bus services offer the rare combination of high quality, but yet, affordable services. The driver at the company drives in a safe way, and are very courteous to the passengers. Moreover, the drivers are well versed and experienced in navigating around the streets of Lyon.
Our company is a client-centered company, and we look at the interest of the client first. We meet and in deed exceed the expectations of the clients. With out services, your journey is going to become a reality.
Our coach hire in Lyon can offer customized and tailor-made services if requested. In connection to this, your adventure is going to receive a customized service. For example, you or your group may request to be picked at the airport, and the company will gladly do so, and do so on time. Similarly, you may want to make a corporate trip and our company will help you in this.
The company understands that every event is unique, and wants the clients to have an optimal experience. With this bus hire service, you will get value for the money, and out itineraries will be tailored to your preference.
Contact our company today, and our dedicated customer service will assist you in the best way possible.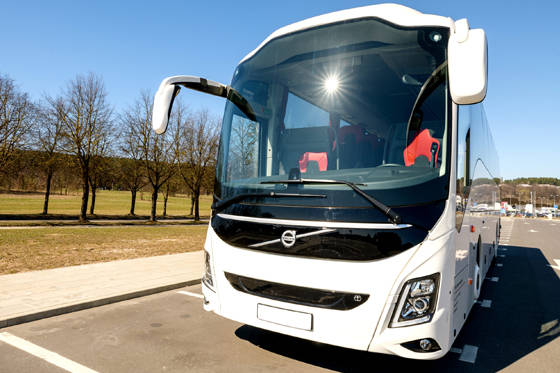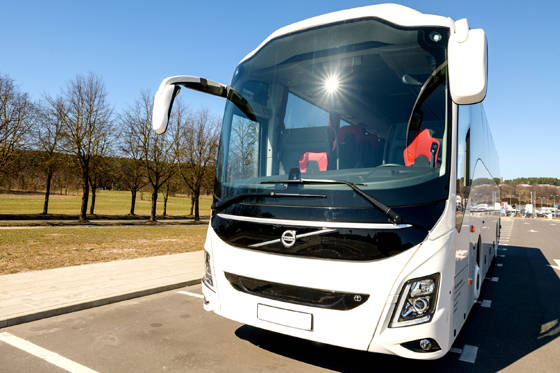 For big groups from 20 pax up to 57 pax
Bus
Volvo, Setra, Mercedes, Irizar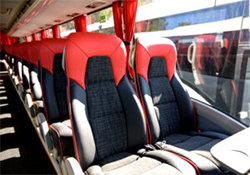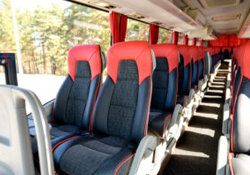 What Client Say
Testimonials
"The bus was in good conditions and very clean. The driver arrived according to shedule and got us to our destination on time."
Brian,  Brussels
"Hugo, our driver was really nice and patient. He was very helpful. He took us safely to our destination."
Loredana, Luxembourg
"The reports I received from the passengers are all very positive and everyone was very pleased"
Kenneth, Rotterdam
Business Travelers
Corporate Customers