Bus Charter service in Helsinki
Bus-EU provide private coach hire in Helsinki and throughout Finland, with buses from 6 seats up to 57 seats
Bus hire company in Finland
Having a bus all to yourself doesn't only feel comfortable but makes your travel more convenient and fun. Private buses can especially be essential when traveling in groups with a fixed destination or running short of time. A bus rental can also allow for more luxurious travel without the hassle that conventional bus journeys cause. If you're looking for a bus rental in Helsinki, our fleet of modern buses will be handy, and this article explains why.
What Is a Bus Hire, And How Does It Work?
Bus hire is a service that allows individuals, groups, or companies to rent buses over a specific period to facilitate travel. Also known as bus rental or bus charter, these services help alleviate the hassle of conventional travel and are a more convenient transport solution for groups of individuals traveling together.Ideally, the bus rental process typically begins with contacting a bus rental company and requesting a quote. A charter bus rental in Helsinki would offer helpful details like the date and time of travel, the passenger capacity, and any other specific requirements. These services are premium and require paying a deposit or in full, depending on the bus rental company's policies. You can then agree on other intricate details on your travel from here, including picking the right bus, travel day, and other necessary arrangements.
What Are the Types of Buses You Can Rent?
A proficient charter bus rental in Helsinki can provide a wide array of buses for hire, giving you options that spoil you for choice. That allows you to pick an option that fits your budget and guarantees more comfort and convenience. The typical buses you can hireMinibusses – These buses are compact and ideal for smaller groups. They offer comfortable seating suitable for short to medium-distance journeys. Minibusses can be perfect for day trips or small events.Mini coaches – Mini coaches provide a step up in capacity compared to minibusses. They balance space and seating capacity, making them an ideal choice for medium-sized groups. These coaches often come equipped with amenities for added comfort.Standard buses – Standard buses are versatile vehicles suitable for various purposes. They provide sufficient space for medium to large groups, making them an excellent choice for events, conferences, or city tours. Modern amenities and comfortable seating ensure a much more pleasant journey.Double-decker coaches – These coaches offer an expansive and luxurious travel experience. With multiple levels of seating, they can accommodate big groups. Double-decker coaches offer state-of-the-art features that can ensure a comfortable and enjoyable journey.Knowing your way around, picking the best bus is best if you're looking to rent a bus in Helsinki. These bus options are typically available at different prices, making it easy to pick one that fits your budget.
Why Should You Hire a Bus for Your Travel?
A coach hire in Helsinki offers numerous benefits, from convenience in travel to safety. However, it's always prudent to pick a bus charter company that makes your traveling way more seamless by ensuring you get all services tailored to your needs. Below are the benefits of chartering a bus for your travel.Convenience for various occasions – Bus hire services are versatile and cater to numerous occasions. Whether it's corporate travel, airport transfers with a private bus, or event coach services, renting a bus offers a tailored solution for different journeys and events.Efficient group travel – Renting a bus allows an entire group to travel together in one vehicle. That ensures everyone arrives at the destination simultaneously, fostering camaraderie and streamlining logistics, particularly for larger groups.Comfortable and spacious – Buses are ideal for passenger comfort. They offer ample legroom and comfortable seating, often with amenities like air conditioning and entertainment systems. That creates a relaxing and enjoyable travel experience, especially for longer journeys.Professional drivers for safety – Bus hire services provide experienced and licensed drivers skilled in navigating various routes. That ensures a safe and smooth journey, allowing passengers to relax and focus on their activities without worrying about traffic or directions.Safety and security – Bus companies prioritize the safety of their passengers and offer practical safety features. Moreover, their drivers can handle various road conditions. Additionally, traveling as a group provides an added layer of security.
Find the Best Bus Rental Service for Convenient Travel
Our fleet comprises modern buses, including mini-coaches, minibusses, standard and double-decker buses. Equipped with every necessary amenity and professional driver behind the wheel, we guarantee the best and most convenient travel imaginable. Looking for bus rental services? Contact us and get a quote to enjoy convenient Helsinki travel.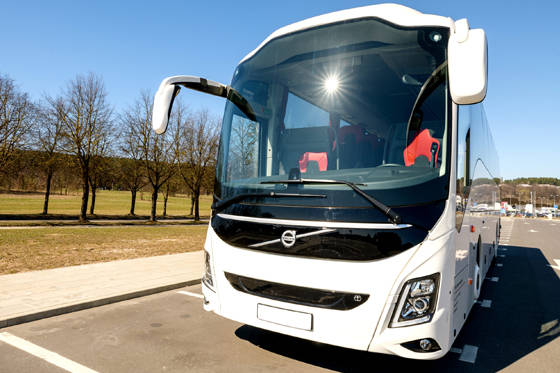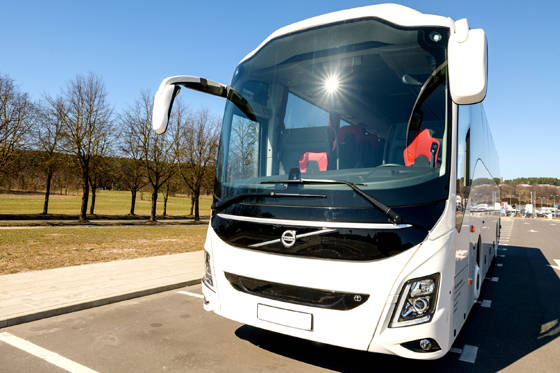 For big groups from 20 pax up to 57 pax
Bus
Volvo, Setra, Mercedes, Irizar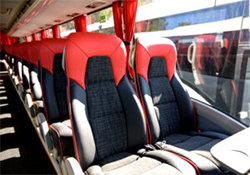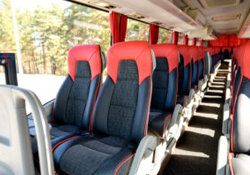 What Client Say
Testimonials
"The bus was in good conditions and very clean. The driver arrived according to shedule and got us to our destination on time."
Brian,  Brussels
"Hugo, our driver was really nice and patient. He was very helpful. He took us safely to our destination."
Loredana, Luxembourg
"The reports I received from the passengers are all very positive and everyone was very pleased"
Kenneth, Rotterdam
Business Travelers
Corporate Customers