Bus Charter service in Budapest
Bus-EU provide private coach hire in Budapest and throughout Hungary, with buses from 6 seats up to 57 seats
With so many beautiful sights and notorious landmarks, delicious cuisine, and fun activities, it's no wonder Budapest is such a popular holiday destination. It's the perfect city break for couples, friends, and family groups! But with so much to do, organizing transportation and routes is not another thing you want to have to add to the list. That's why we recommend a minibus rental with a driver in Budapest such as the ones available at Bus EU. Read on to learn all the benefits of bus rental in Budapest and start your holiday planning today!
What a bus charter in Budapest is
If you're planning your trip you've probably heard about bus hire in Budapest, but what is it? When you rent a minibus in Budapest with Bus EU, you can hire a bus that will transport you and your group to your desired destinations for the time slot that you have hired it for.
Rather than trying to navigate public transport or hire an expensive taxi, with minibus hire, you can plan your day with your hired, professional driver who will use their local knowledge of the area to decide the best transport routes for you. This will guarantee safe transportation around Budapest and ensure a comfortable journey to your destinations. You hire both the bus and driver for a set time and within that time you can be taken to see as many sights and spots as you wish before returning you to your accommodation safely. Having a set schedule with your driver ensures you can enjoy a fun-filled day in Budapest, stress-free.
The benefits of minibus rental with driver in Budapest
Bus hire in Budapest has lots of benefits and can offer a lot of value to your trip, especially when you also hire a driver. By hiring a bus for yourself and your group you are ensuring the safety of your loved ones as you use a trusted and accredited service to transport you safely. You also ensure their comfort as all of the buses available to hire are incredibly comfortable and spacious. This will mean that not only will you be able to see the desired sights you will be able to do it comfortably.
Another benefit is its time efficiency. As your driver will have advanced knowledge of the area, they will be able to find the quickest, most efficient routes between your stops. This will cut out any unnecessary travel time and allow you to capitalize on your limited time space and see as much of stunning Budapest as you can.
How do I hire a bus in Budapest
If you have decided that bus rental in Budapest is the best mode of transport for your group whilst traveling, then you may want to start putting the plans in place. When you rent a minibus in Budapest you should look for a trusted company such as Bus EU that has all of the appropriate licenses and reviews. From this point, you can then look at all of the buses available to hire.
When deciding on your bus you want to mainly consider the size of your group. Each vehicle will state its capacity and from this, you can determine which would be most appropriate. For groups of 20 to 57, a bus rental would be most appropriate. For medium groups of 7-20 you may want to hire a minibus</a> and for small groups of 2-7 one of their minivans would work well. When it comes to each bus there are a variety of models available from Mercedes to Volkswagen, so there are many different styles to choose from all offering their sense of comfort.
Once you have looked into the requirements of your day, how many people you have; what you want to achieve; where you want to go, you have enough information to gain an accurate understanding of prices. That's why you should visit the Bus EU website to get a quote and start planning your trip to Budapest today.
Bus Rental Fleet in Budapest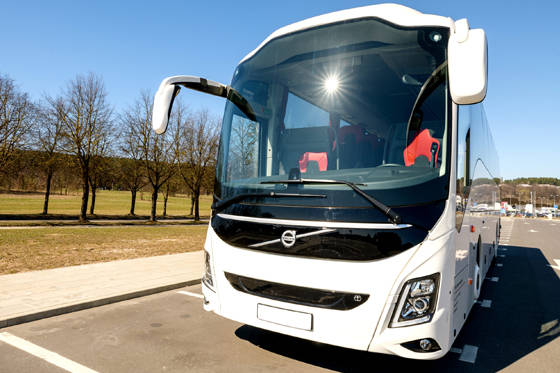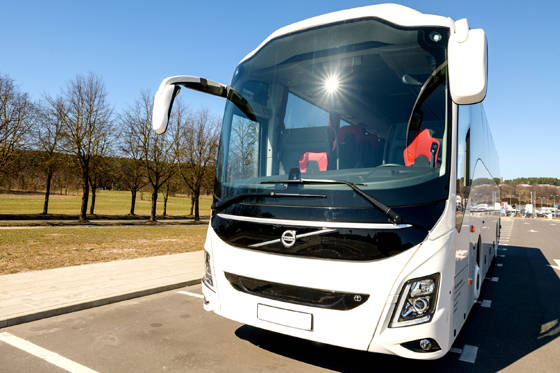 For big groups from 20 pax up to 57 pax
Bus
Volvo, Setra, Mercedes, Irizar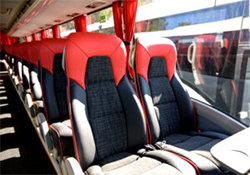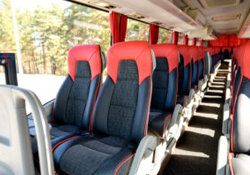 What Client Say
Testimonials
"The bus was in good conditions and very clean. The driver arrived according to shedule and got us to our destination on time."
Brian,  Brussels
"Hugo, our driver was really nice and patient. He was very helpful. He took us safely to our destination."
Loredana, Luxembourg
"The reports I received from the passengers are all very positive and everyone was very pleased"
Kenneth, Rotterdam
Business Travelers
Corporate Customers