Bus Charter service in Bordeaux
Bus-EU provide private coach hire in Bordeaux and throughout France, with buses from 6 seats up to 57 seats
Bus hire company in Bordeaux
Do you want to rent a bus in Bordeaux, France for any reason? Look no further than our company. It doesn't matter if you need coach hire in Bordeaux, charter bus rental in Bordeaux or anything else along those lines. We can accommodate all of your transportation needs with ease and confidence.
The Many Joys of Relying on Our Five-Star Bus Rental Service in Bordeaux
Bordeaux is a gorgeous city in France that attracts countless visitors on an annual basis. It's also a haven for exciting and memorable European attractions as well. If you want to be able to get around this city with ease, nothing on the planet can come close to our bus hire service. Don't forget that our bus hire service includes a highly experienced, dependable, friendly and skilled driver. Our drivers are well-versed in all the highways and streets of lovely Bordeaux and because of that can help you get to any all local destinations without frustration or concern.
Do you want to visit the stunning Place de La Bourse with the other members of your group? Are you ready to visit various internationally beloved attractions such as the National Opera of Bordeaux, Jardin Public, Pont de Pierre or the Musee d'Aquitaine? All you have to do is call us about our Bordeaux bus hire service. Our vehicles and qualified drivers can help you get anywhere in the city, and that's not an exaggeration.
Our charter bus rental in Bordeaux caters to groups big and small. Are you traveling with a few of your closest family members? Are you traveling with all of your cousins and siblings in tow? Never fear. We can cater to you 110 percent.
We're proud to say that we have an extensive fleet that's made up of all kinds of attractive, safe and dependable vehicle options. Our fleet consists of modern, updated buses that run the gamut. We can present you with a double-decker coach, a mini coach or a mini bus, for example. The choice is totally yours.
Sightseeing is supposed to be relaxing. Dealing with all the hassles of public transport, however, can take a lot of the relaxation out of traveling within picturesque and elegant Bordeaux. If you want to take your trip to Bordeaux to the next level, all you have to do is turn to us for our convenient and efficient bus hire service.
Our buses all epitomize comfort and serenity. They're equipped with all the amenities and features passengers need to enjoy easy and stress-free rides. Do you want to be able to take a power nap on your way to all the top sites in Bordeaux? Do you want to be able to chat with your nearest and dearest en route to all the city's most unforgettable spots? Our bus hire service is just what the doctor ordered for you.
Other Suitable Occasions
Our bus rental in Bordeaux isn't only ideal for leisure travelers who are trying to see the city. It's also ideal for corporate travelers who need to get to pertinent work events in the city on time. It's even ideal for people who are in need of punctual and smooth airport transfer service. Do you have to catch an early flight to the airport? Are you due to attend a major work conference in the heart of the bustling metropolis? You can depend on us.
Again, our drivers are all consummate professionals. They have a lot of experience navigating the often tricky streets of Bordeaux. We make enjoying smooth, safe and headache-free Bordeaux journeys possible for tourists, professionals and locals galore.
Unsurpassed Prices
Our bus hire service is more than just pleasant and reliable. It's also budget-friendly. If you want to invest in superb charter bus hire in Bordeaux without breaking the bank, our full-service company is the right solution.
Reach out to the team here at Bus EU to find out more about our affordable, comfortable and in-depth bus hire services in Bordeaux. We make getting around the city a piece of cake for everyone. We can answer any questions you have about airport transfers, local attractions, corporate bus hire and much more.
Bus Rental Fleet in Bordeaux​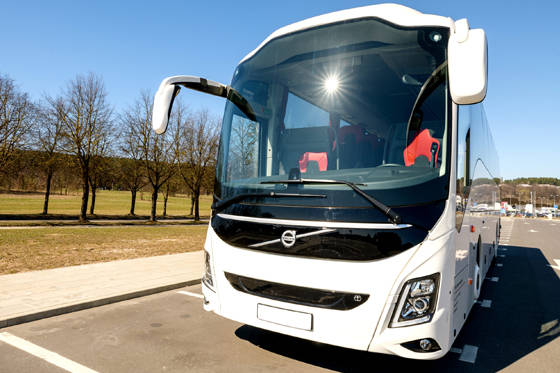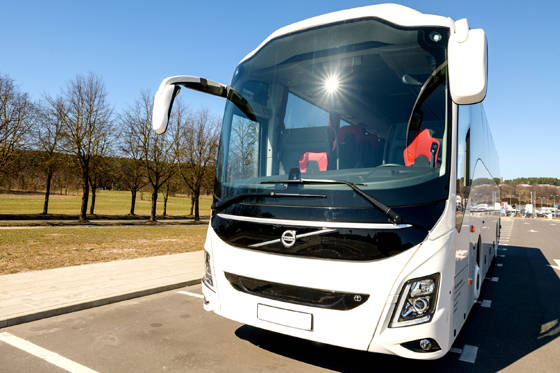 For big groups from 20 pax up to 57 pax
Bus
Volvo, Setra, Mercedes, Irizar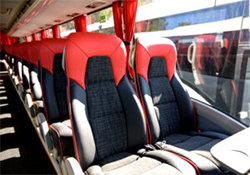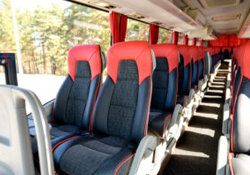 What Client Say
Testimonials
"The bus was in good conditions and very clean. The driver arrived according to shedule and got us to our destination on time."
Brian,  Brussels
"Hugo, our driver was really nice and patient. He was very helpful. He took us safely to our destination."
Loredana, Luxembourg
"The reports I received from the passengers are all very positive and everyone was very pleased"
Kenneth, Rotterdam
Business Travelers
Corporate Customers